Senior School
Dear Parents and Guardians,
This past fortnight we have continued to see our students fully involved in activities remotely. I know I say it frequently, but we have so much to be proud of at CGGS and the lockdown has only served to strengthen within us all a sense of resolve.
Over the past fortnight the many staff who assist our student leaders in the coordination of the vast array of co-curricular programs on offer at CGGS, have had the great pleasure of interviewing each of the Year 10 and 11 students who have applied for a leadership role in 2022. The highlight for me in these interviews was the number of students who have used our school values during this pandemic as their guiding principles. Most frequently the students highlighted how important the values of hope and courage have been to them in the past 18 months. The students were able to share challenges, experiences and opportunities where they have actively thought of and used these values to assist them.
During the Senior School Assembly on 24 August, it was my pleasure to announce the Monash Scholars Program recipients for 2021. The Monash Scholars Program provides selected high achieving students from Years 10 – 12 with an exclusive opportunity to engage with Monash University. Each year students in Year 10 from over 130 schools are invited to apply to be a part of this prestigious program.
The program is offered by Monash University to give the successful students a unique head start into university life. It provides opportunities for students to explore their passions, develop a broad suite of study, personal and academic skills, gives students the knowledge and confidence to make the right course and career choices. The program also enables the recipients to build a network of student peers, academic, and future employment contacts.
The program begins in Year 10, and continues through Years 11 and 12, with participants being invited to a number of events and activities each year. Students who receive this award are expected to commit around 20 hours a year to the program through participation in a range of events and activities. Students receiving this award who successfully gain a place at Monash University for their tertiary studies after completing Year 12 continue to receive benefits including leadership and ambassador opportunities.
We congratulate our 2021 Monash Scholars Tara Rastogi, Nektaria Toscas and Natalie Chung and wish them well as they commence in this prestigious program.
We also send congratulations to Sophie Chang (Year 9 – Gold Medal Year 9-10 and Overall) and Lucy Ciro (Year 9 – Silver Medal in the Girls Division) on their success at the Northern Star Online Chess Zone competition for Secondary students on Monday 23 August.
Last Friday night over 50 students joined the Service Learning Captains, Eloise Holwill, Year 12 and Amelia Westerman, Year 11 for the annual Winter Sleep Out. This event has always seen many students and staff take a hands-on approach to how at CGGS we work with community groups such as The Salvation Army to support homelessness initiatives. Last year the event went remote and again this year the captains were able to ensure our school motto, "Utilis in Ministerium" was lived out.  Please see the article written by Eloise and Amelia later in this edition of Camnews.
This week we thank the Health and PE Department for sharing activities and challenges for all students and staff as we all recognised National Health and Physical Education Week. The activities depicted below included a mixture of individual and House based challenges that were shared by Head of Physical Education and Health, Nareen Robinson on Monday via an email encouraging all to take part with a promotional line of "From trick shots to steps and domino challenges, workouts and climbing virtual mountains there is something for everyone!"
This week students in Years 9 to 12 took part in Learning Conversations with their parents and teachers. Running alongside these we had our Upskill by Design sessions which provide students with an opportunity to learn in a different format, developing a range of skills that are complementary to but very separate from the learning undertaken in their everyday classes.  Kate Manners shares more detail about the activities undertaken in her article below.
To all the fathers in our Senior School community I wish you a very happy Father's Day this coming Sunday.
Cathy Poyser
Deputy Principal / Head of Senior School
Learning by Design
It's been a wild ride with the launch of our Upskill …BY DESIGN program this year amidst ongoing restrictions in response to the COVID-19 pandemic. We're heartened to have the robust flexibility of the program's design hold true with its' ability to operate, face-to-face on site, online or in a hybrid capacity.
For CGGS it is an ongoing priority to equip students with the necessary skills to navigate but more importantly absorb and flourish in response to ongoing changes. Developing in students the agility and tenacity in the way they learn and experience the world, is an essential step to thriving in the future and a fundamental tenant to why we've introduced the Upskill …BY DESIGN Program in 2021. Upskill …BY DESIGN intends to provide innovative and authentic learning experiences geared at developing the behaviours, mindsets and skills of students to be adaptive in the way they work going forward.
Across the programs at Years 7-12, we've enabled students to develop depth in their skill portfolios, an essential complement to traditional metrics of success which are valued and expected now by both tertiary institutions and workplaces. Programs were also designed to marry with the learning spotlight of each year level, as described in our Teaching and Learning architecture. To this end, 30 different programs have taken place over the year. Additionally, understanding that teacher wellbeing, school wellbeing and student wellbeing is inextricably linked (Waters, 2017) and work in service to the academic success of learners, reinforced the intentional design of dedicated wellbeing time for our whole school community, as part of the program.
In our fifth and sixth Upskill …BY DESIGN Days, which ran parallel to Year 9 and 10, and VCE Learning Conversations, students engaged in a variety of activities, some of which are described below.
All of our year levels have had the opportunity to complete a Graphic Recording Credential in service of their communication skills and this time around, our Year 7 and Year 8 students participated. We've been excited to partner with Visual Storytellers, Think In Colour and their founder, Jessamy Gee, who is also an old grammarian. The course, Listen-Think-Draw is a three module, online course for sketchnoters, budding graphic recorders, facilitators, teachers, consultants and anyone interested in leveraging the power of visual thinking and communication for themselves and others. Each section of the course included various journal activities, downloads and consolidation exercises. Those students who have completed the course, will receive a digital credential attesting to this, later in the year.
Connecting to the communications suite of Upskill By Design offerings, Year 8 and 9 students participated in Poetry Slam sessions. In their sessions, students were led in activities that enabled them to create with words, become poetry guerrillas in their local community, and make connections to their wellbeing. The day's program began with a poetry immersion and exploration of forms, followed by an intensive workshop with guest presenter, slam poet and spoken word performer Emilie Zoey Baker. Students enjoyed Emilie's vibrant and approachable style and she introduced different styles of new and classic poetry including google poetry, blackout, insta poems and YouTube performances. Students (and teachers!) participated in a 'poetry hack' where they all completed a poem though a guided exercise. Following their workshop, students were encouraged to compose poetry connecting to their year level spotlights of identity and design. 
Click below to read some Year 8 student reflections on the day.
At Year 9, the Safe@Work certificate was undertaken online by students. A necessary requirement for participating in the work experience program at Year 10 in 2022, this certificate is designed to help students improve their knowledge of occupational health and safety, understand hazards and laws, learn practical solutions to health and safety problems and understand their responsibilities and the responsibilities of employers. Completion of a General Certificate and a Health and Community Services Certificate was undertaken with students choosing the third module for completion, aligning with the co-design learning spotlight for this year level.
Year 10 and Year 12, students participated in an interactive self-defence workshop with Michelle from Elite Training and Sports Medicine. The session aimed to provide students with the theory and understanding on how to best protect themselves in difficult situations, including those where a threat to physical safety might occur. Michelle spoke about the importance of knowing when to perform self-defence, and the four stages or types of responses our body can have when in a threatening situation: Fear, Freeze Flight and Fight. The Four F's provide a framework for students to know how to appropriately respond to situations and make decisions about when self-defence may or may not be necessary. To conclude, Michelle engaged and taught the students in a range of practical movements and techniques that they can draw upon to protect themselves, whilst also discussing the important safety precautions and considerations.
Our Year 12 students also had the opportunity to connect with the group WIRL (Wellness in Real Life) a business which supports young women to optimise their mental wellbeing through food, by focusing on its power to provide nourishment, social engagement & enjoyment. Bree and Alicia, worked with the students to discuss the importance of a healthy diet and encourage the practice of intuitive eating – where 'how we eat' is just as important as 'what we eat'. As the Year 12 students head towards end of year exams, Bree and Alicia shared how the students can enhance their eating patterns to best support their mental performance and wellbeing in this important time in their studies. Additionally, we also value connecting students to great female role models outside the school. WIRL are a female led start-up who are also working in the AI space, with Bree recently been awarded the Luminary Tech Visionary Victorian Young Achiever Award for this work. Facilitating this connection for Year 12 students may be the beginning of a much broader network for some of our students moving forward.
Similar role modelling was also a big part of the Year 10 Upskill …BY DESIGN program this time around, with students coming together to take part in interactive and immersive activities to learn more about global issues for women as a complement to their Service Learning program. Students heard from guest speaker Kathy Kaplan, from Impact, who shared her unique perspective and experiences working with women in crisis. The focus was on exploring the realities of challenges that women experience both here in Australia and globally to develop a deeper understanding of the importance of what we can do to make sustainable change.
At CGGS, our obligation is to prepare our students to learn and work in settings that are responsive to now as much as they are anticipatory of the future. In setting in motion Upskill …By Design in 2021, we're building upon the work that is already happening through our teaching, learning and wellbeing programs. We're looking forward to continuing this momentum in 2022 and creating great spaces and opportunities for our students to flourish.
Kate Manners
Head of Strategic Initiatives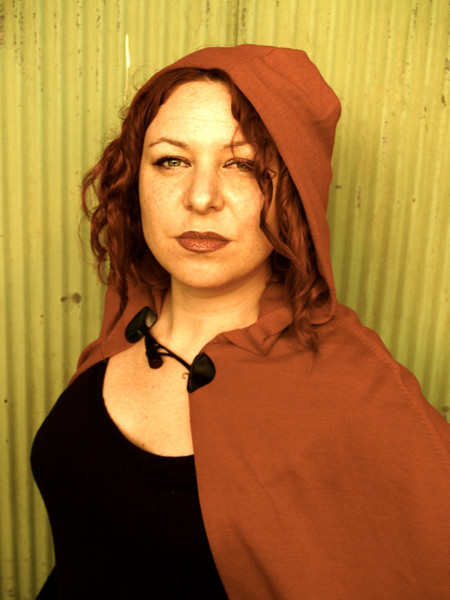 Duke of Edinburgh Awards
The Duke of Edinburgh's Award is an internationally recognised award with participants from over 130 countries. Over 8 million young people have participated worldwide. The award is open to anyone aged 14-24 in 3 different levels, Bronze, Silver and Gold. The program creates opportunities for young people to develop skills, get physically active, give service and experience adventure. The aim is to build valuable skills that will equip young people for life and work by committing to achieve goals over an extended period of time and reflecting upon the tasks used to achieve these goals. In coming CamNews releases, we would like to share with the CGGS community the achievements of past participants and how they have reflected upon their completion of the GOLD AWARD.
For further information regarding the Duke of Edinburgh Award, please contact Mr. Shane Maycock, Deputy Head of Senior School at maycocks@cggs.vic.edu.au
Isabella Wood and Bella Fary, who are currently undertaking their Silver award, contacted a number of our alumni to ask if they would share their experiences of the DOE during their time at the School.  This week the girls spoke with Lucy Bartram, Class of 2019, about her involvement with the program during her time at CGGS.
Lucy, was there anyone important to you in your DOE experience?
There wasn't one particular person, the group of girls in my year level who were also completing their DOE were important in my journey. As we were all completing our award at the same time, we were able to do our Gold Adventurous Journey together at Wilsons Prom. It made the experience really enjoyable and definitely worth it.
How would you improve your experience if you did it again?
The experience was really rewarding for me so there's probably not much I would do differently. I gained so much from all the things I was involved in all the way from my Bronze to my Gold. If you are currently completing or planning to complete your Gold award, I would say plan your Residential Project early as it can be a tricky thing to find!
What would you tell someone just starting or thinking about DOE?
I would definitely say go for it, it added so much to my schooling life, I was able to do things I never would've done. It allowed me to form friendships with people I otherwise may not have, and it definitely pushed me to do things out of my comfort zone.  If anyone is thinking about doing it, I would suggest getting a friend, do your Bronze which is only 3 months and see how you like it. I would start as soon as you can, the earlier you start the better, why wait?
Interview by Isabella Wood and Bella Fary
Library News
Ivy and the books are all missing the students, a library is not a truly a library without the presence of the readers themselves.
During remote learning I would like to remind our students that we have an eBook and Audio book platform and App called "Sora" which as a Camberwell student both you and your daughter have free access to.
Students have been emailed instructions on how to either download the Sora App or access via the Library website link on SEQTA. It's a wonderful resource that you can use to access the books that you may not currently be able to obtain hard copies of.  If you need any assistance, do not hesitate to reach out.
The Library and Ivy (and the books!) are all waiting for you to come back and enjoy. With a small number of teachers and students on campus, Ms Biggs, Ruby and Ivy have just finished a new puzzle called Bookish Cats – they are keeping the Library going until you return.
Take care everyone and Happy Reading!
Anne Devenish
Head of Library
School Maths Olympics
On Sunday 22 August, four CGGS Students from Year 10 and Year 11, participated in the Melbourne University Mathematics and Statistics Society School Maths Olympics. The School Maths Olympics is a fast-paced competition that combines mathematical problem-solving ability and teamwork.
Our students worked through three rounds of problems in a one-hour time limit, with each round getting progressively harder. I was very impressed with the leadership skills each student demonstrated. Skills of delegation, collaboration, communication, and a whole host of problem-solving, and mathematical thinking skills were constantly on display.
I would like to congratulate the following students for their efforts:
Noyesha Agarwal, Salwa Saiba, Scarlett Wei and Shuhan Zeng (aka The CGGS Mathletes.)
Here is a reflection from our students:
We appreciated the opportunity to participate in the Schools Maths Olympics hosted by the University of Melbourne this year. It was such a great chance to step outside of our comfort zone, to apply the maths skills we've learnt to some challenging but interesting maths questions. We also had a wonderful time enjoying working with our fabulous "CGGS Mathletes" whilst relishing the beauty of maths. We all had great fun and can't wait to join it next year!
They represented our school with fantastic enthusiasm and pride.
Anthony Pasinati
Head of Mathematics
Debaters Association of Victoria Competition
The Debaters Association of Victoria competition has concluded for 2021. This year, 45 students from Years 8 to 12 represented CGGS over four competition nights. Three competition nights were face-to-face debates, while the final round and finals playoffs took place over Zoom. Debaters argued for and against propositions such as 'That we regret the rise of cancel culture,' 'That Australian political party leaders be elected directly by the public,' and 'That schools should not teach texts that are deemed to contain discriminatory content.'
Two of our debaters have shared their reflections on the competition:
Emma Zhi
School Debating Captain
Member of A Grade Team 1
"Thus ends the DAV debating competition for 2021 with much to celebrate! DAV debating has offered every participant an opportunity to both flex their analytical muscles and strengthen relationships with their team members. I certainly looked forward to bouncing ideas around with my friends during lunchtimes – the human interaction has been sorely missed during yet another year of lockdowns! Despite being in a situation where face-to-face interaction was a privilege, every participant rose to the challenge. One of our teams, comprising of Year 9 students, Ishana Suriyapperuma, Sara Rowland, Helena Maunder, Samantha Fan and Grace Barnes, made it to the state finals! An amazing achievement by any standards, and extraordinary given the conditions of this year! I highly recommend DAV to all students. You can build your confidence, critical thinking and speaking skills without it ever feeling like work!"
Sara Rowland, 9A
Member of D Grade Team 2
"I found participating in DAV debating a rewarding experience. It allowed me to grow my debating, communication, and collaboration skills. Over the course of the year, we competed in 5 rounds, with differing topics that allowed us to think outside of the box. The topic that I found the most interesting was our first topic, 'That the government should subsidise tourism in regional Victoria'. This topic allowed me to research an area that I found engaging and provided me with a chance to find out more about the economy of tourism. Overall, DAV debating has been an amazing opportunity so, I would recommend anyone who can, participates and I look forward to competing with my team in the finals!"
I would like to congratulate all our debaters on their fantastic efforts, and thank our debating coaches (Ms. Jennifer Gordon, Ms. Chris Anton, Ms. Kate Manners and Mr. Ron Bell) for their support.
Ian Lyell
Debating Coordinator
House Cupcake Decorating Competition
It was great to see so many entries at the recent Cupcake decorating competition. We hope that many of our community have seen the wonderfully talented student creations via our socials, and I must admit I was glad I was not tasting all that icing! The cupcakes were judged by the House Captains and Heads of House, before the Top 3 from each House were judged by a select panel on Originality, Creativity and Use of House Colour.
The Winners of the CUPCAKE DECORATING HOUSE COMPETITION are:
1st Place: Janice Wong (Schofield)
2nd Place: Kayla Foo (Singleton)
3rd Place: Katrina and Laura Tong (Taylor)
Thanks to Mrs. Goad, Mrs. Poyser and Chloe Langley for judging!
Students who were also voted in the Top 3 from their house (WHICH WAS EXTREMELY CHALLENGING TO DECIDE – I don't know how the House Captains and HoH's managed):
Singleton: Annabel and Phoebe Plummer, Elsie McLean,
Lawrence: Ellen Kontossis, Jessica Leung, Sophia Zeitoune
Schofield: Isabel Betts, Amelie Toh
Taylor: Charli Lincke, Zara Cheung
Shane Maycock
Deputy Head of Senior School – Co-Curricular Programs
Winter Sleepout
Last Friday 27 August, we held The Winter Sleepout, an annual event the school holds aligning with the work of The Salvation Army. This year the Sleepout was run remotely and the girls participating were asked to sleep outside or on the floor inside at home, in order to replicate what it might be like to be homeless and sleeping rough. As part of the evening we heard from four guest speakers, Grace Davidson, Norman Gale, Shane Austin and Major Warren Elliot, from both local and national branches of the Salvos. Our guests were so engaging and knowledgeable and it was amazing to hear their passion as they spoke about local initiatives and impact in the Boroondara area, the history of the Salvos in Australia and how the pandemic has impacted homelessness in Victoria. After our speakers finished, a Q&A session was held with students asking such good questions which our speakers were so happy to answer.
After we said goodbye to our speakers, we held some fun individual and group activities, including an online scavenger hunt and team Kahoot challenge which everyone loved. After a break for dinner, groups of girls called and zoomed each other to play games and bake some goodies, before having the option to return to watch Matilda all together.
It was such a fun night and we thank everyone who joined us, thank you for being so engaged and making the night so enjoyable! We are so grateful to everyone for showing their support for such a prominent issue, raising money for the Camberwell Salvos food bank and to the guest speakers for coming and sharing their insights and impact at Salvos, it was truly inspiring!
Amelia, Eloise and Jennifer Gordon
The Service Learning Team
STEAM Marine Padlet
Lockdown may mean we cannot travel at present, but we can plan where we want to go once restrictions are lifted. The Year 10 STEAM Marine class have helped by researching fantastic Victorian coastal locations for you to visit, namely our Victorian marine parks and sanctuaries.
Victoria is home to some amazing marine life and habitats. To help conserve and manage these, there are 13 marine national parks and 11 sanctuaries scattered across our beautiful coastline. These diverse marine areas are legally protected and cover approximately 5.3% of our marine waters.
To access the work of our STEAM marine students and find out more about the diverse marine areas you can visit once we are able to travel within Victoria again, visit the Padlet and social media post created by the students.
PADLET: https://cggs.padlet.org/Dr_Mason/faa54jsgkk868ofq
PASSWORD FOR PADLET: marine_national_parks
Sue Mason
Science Teacher
Term 2 Sports Awards
 After a year long break from our traditional Term 2 sports, we were very excited to be back playing AFL, Hockey, Netball, Water Polo and Cross Country. Students were dedicated to early morning or lunchtime training sessions and developed their skills and knowledge of the games throughout the term. Although not all sports were completed, we are very proud of our Senior Netball A team who were zone winners and awarded a pennant for their performance throughout Term 2.
Please find below a list of students who should be very proud of their season, as they have been awarded as Most Valuable Player, or the Coach's Award. We look forward to students receiving their certificates when we return to school.
100KM Club Awards
During remote learning we have been running the remote 100km Club. Students have been encouraged to log their results whenever they went for a run. Even short distances add up over time and it has been very exciting to see all the kilometres accumulate over the past few months. We have been overwhelmed by the number of students logging runs throughout remote learning and for those students who haven't achieved their badge yet, there will be plenty more opportunities while you're at CGGS.
Congratulations to the following students who have earned their 100km club badge. We look forward to students receiving their badges when we return to school.
Lauren Law
Head of Sport
Flying High with Chinese
Madeleine Giagoudakis (10D) recently participated in the CLTAV & CLTAT 2021 Hanyuqiao Speaking and Performance Competition for Second Language students of Chinese in Year 10 and Year 11. To enter the competition, candidates were required to submit video clips which include a 2–3-minute speech centred around the topic 'Flying High with Chinese,' and a 3–4-minute Chinese cultural performance.
In her speech, Maddy talked about the importance of learning Chinese and her experiences of learning the language. Maddy chose to showcase her Chinese cultural skills by doing Chinese calligraphy. Congratulations to Maddy for her excellent performance in the competition, where she won fourth place.  She received the Encouragement Award and a $50 book voucher. Maddy found the experience rewarding and fun and encourages other students to participate if they are afforded an opportunity to do so.
Lin Zhang
Chinese Teacher
House Debating Heats
The annual House Debating competition continued last Friday 27 August, with Semi-Finals for the Junior and Intermediate teams, and the Final for our Senior debates between Taylor and Lawrence. Once again, students showed adeptness at adjusting to the online format, and creatively engaged with their audiences via Zoom.
The topics were 'In a digital age, we should not expect our data to remain private' for the Junior division, 'Monuments to all historical figures should remain' for the Intermediate division and 'Should care-bots be used in aged care?' for the Senior division. The quality of the debates was outstanding, and the level of competition and strategy was impressive to see!
The Junior and Intermediate divisions had their final today from 1.15-2.15pm. The topics are 'Should Australia ban fast food restaurant advertising?' for the Junior division and 'Should social media websites be able to ban certain users?' for the Intermediate division.
The results of the previous round can be found below.
Emma Zhi & Nirvana Watkins
School Debating and Literary Captain / Head of English
Threatened Species Bake Off
The Australian Government "Threatened Species Bake Off" (#TSBakeOff) is an annual baking competition that aims to spread awareness about endangered native Australian animals. In lockdown, many people (including me) have been spending a lot of time in the kitchen, trying out recipes and perfecting sourdough, so a bake off sounded like a great lockdown project with an important message. This year, the theme was "ecosystem engineers", focusing on species that contribute to the way eco systems function.
For my entry, I chose to make a Northern Bettong cake. Their national conservation status is endangered, and the estimated surviving population is only around 1200-2500, with their numbers affected largely by feral cats and other predators. The Bettong plays an important role in the ecosystem by digging and turning the soil, aiding in the decomposition of leaf litter and dispersal of seeds and fungal spores.
The competition is open for anyone to join, and I would definitely recommend it to anyone looking for some lockdown baking ideas. Thank you to Dr. Mason for recommending it to me, and my family for being willing taste-testers!
Laura Tong – 9B
Music Connections from Home
Our Senior School musicians are continuing to work towards a range of video recordings of the pieces that were to be presented at our Melbourne Recital Centre Centenary Concert in August. Whilst it has not been possible for co-curricular music groups to rehearse together regularly during this remote learning period, music making continues to be a positive influence. Creative connections are still being made through Zoom sessions, private tuition lessons and focused practice at home. We are seeing and hearing some terrific results, as students take time away from screens to focus on their performance skills. It has been encouraging to see our musicians develop independent practice routines, achieve personal goals, overcome technical challenges, and refine the expressive content within their ensemble pieces.
Our School Music Captains, Zara Mammone and Zara Price have also been busy creating music quizzes and interactive challenges for students to engage with. The Music Family photo wall is taking shape, alongside documenting the creative work taking place at home. We are very much looking forward to returning to live rehearsals and performances when school resumes. For now, however, connecting through music while staying safe at home is enabling students to maintain important friendships and share their love of music.
Kate Savige and Rohan Mack
Directors of Music
https://cggs-video.s3.ap-southeast-2.amazonaws.com/2021/09/SS-FEATURE-copy.jpg
500
500
Georgia Bennett
https://cggs-video.s3.ap-southeast-2.amazonaws.com/2021/01/2021_Web_Logo_Cyan.png
Georgia Bennett
2021-09-03 17:34:22
2021-09-03 17:38:18
Senior School