Senior School
Last week in the Senior School assembly we were fortunate to hear remotely from 6 very talented public speakers as they presented their speeches on the topics of 'Real worth is never measured in money or possessions' for the Juniors, and 'To experience adventure is to learn' for the Intermediates in the finals of the Old Grammarians Association (OGA) Public Speaking Competition.
The OGA Public Speaking Competition is a recent addition to our intra-school events having been initiated by past student and Debating Captain 2018, Janice Soo. Janice wrote a proposal to the OGA committee seeking their support of the competition with the aim of encouraging students to find their voice, have their say and speak out on issues of interest and importance to them.
Ella Zhang (Year 8) Abigail Lee (Year 8) and Aliyana Rajakulendran (Year 8) competed in the Junior Division and Samantha Fan (Year 9), Sara Rowland (Year 9) and Salome Obeyesekere (Year 10) competed in the Intermediate Division.  School Debating and Literary Captain Emma Zhi (Year 12) hosted the event, while OGA committee members Samara Jones (2012) and Grace Tennant (2012) adjudicated the competition. Our Senior debaters participated earlier in the month and final results for all divisions will be shared and celebrated soon.
Week 6 of Term 3 ensured we all enjoyed another of our special weeks in Senior School – Science Week. Bethany Orme (Year 11) and Aleen Liu (Year 12) our STEAM Captains and keen scientists have worked very hard alongside Acting Head of Science, Mrs Di Wood and all the Science Department teachers including Ms Penny Dumsday who curated the Science Week Padlet to ensure our students have had a myriad of activities to explore the theme of Food: Different by Design.
Bethany and Aleen stated in their initial email on Monday morning introducing Science Week, and explained that the week of activities have be designed to take a close look at some of the food challenges facing the Earth. They spoke about how scientists are trying, through worldwide collaboration, to come up with sustainable food solutions, and that scientists are re-designing the food system to be healthy, sustainable, and more resilient to climate change, which helps to meet both the Sustainable Development Goals and the Paris Agreement to substantially reduce global greenhouse gas emissions to limit a global temperature increase.
Each day this week Bethany, Aleen and the Science Department have shared videos, reading, YouTube clips, riddles, activities, interviews and more on the theme of food. I take this opportunity on behalf of us all, students, parents and staff of the CGGS Senior School community alike to thank them for making Science Week 2021 informative, thought provoking and hopefully life changing for us all.
On a completely different tact, the young people in our lives are so adept at the use of social media. Although there are definitely occasions when we as parents and adults may wish they were more engaged with us and their studies and not the use of a device, at times like these there are some positives to be gained from aspects of this form of connection. I am and will remain more of an observer rather than a poster on Instagram and other forms of social media and it is the school accounts that provide me with much joy each day.
Our school Marketing Department curate the @camberwellgirls Instagram and Facebook accounts and lately I've been enjoying the posts. The @wearecggs Instagram account (run by our 3 School Captains) has also been posting their Podcast episodes which I have also enjoyed. I encourage all our parents to connect with the CGGS social media accounts.
Over the past months we have seen examples of young women showing up every day in a situation that challenges many of us as the adults in their lives. Year 12 students starting the day with meditation and exercise, groups of students challenging their learning in small study groups, acts of kindness from one student to another in the form of contactless deliveries to classmates nearby.  We have seen good choices made by taking care with how the students look after themselves, their teachers and each other. We have been privileged to see the goodness, the resilience and the amazing spirit of the students in our care.
I never cease to be amazed by our students and their teachers and am so proud to be a member of the CGGS community.
At this time, our school values of Integrity, Respect, Commitment, Hope and Courage and our school motto, Utilius in Ministerium, Useful in Service, help provide such guidance and purpose to us all. One other quality that is vital to our community now and always and we speak of this often – kindness. I urge all our families to make kindness to others, each other and ourselves our mantra during this lockdown.
Thank you to all the parents and students who have shared their kindness over the weeks of remote learning, by writing emails of thanks and sending gifts to their teachers at this extraordinary time. It is heart-warming to know our staff superhuman efforts are valued.
Thank you to you our parents for your support.
Cathy Poyser
Deputy Principal / Head of Senior School
Student Wellbeing in Remote Learning
There is no denying that the COVID-19 lockdowns, and the subsequent unrest has seen mental health and wellbeing fluctuate for all Australians, including that of our young people. With that in mind, the wellbeing of our students continues to be a priority and we have been very purposeful in the plans we have made to ensure that all students feel safe, supported and connected. Wellbeing activities occur throughout the day in many different forms, supported by our teachers and student leaders, and we are grateful for the opportunity that these provide our students to engage and maintain a sense of belonging. Below are some of the activities that have been facilitated over the past few weeks while in remote learning:
> Regular wellbeing check ins, in small groups and one-to-one meetings
> CamberWELL Week
> Pause for Prayer
> CGGS Sports Kahootz
> House Debating competitions
> OGA Public Speaking Awards
> Soul Siblings with our Year 7 and 9 students
> Leadership panels with our Year 12 Leaders and Year 10 students
> Wellbeing activities through the CGGS wellbeing website
> Year Level Challenges including, the Period 5 Adventures, Gratitude Photo Initiatives, Finish the Pun, Guess the Logo, Guess the Theme Song
> Ready, Steady, Cook lead by our School Captains
> House Bake off challenge
> After school Pilates and mindfulness sessions
> Fun Hat Friday
> International Club and Pride Group activities
These sessions are an essential component and extension of our purposefully designed wellbeing approach, reimagined for the online environment. As we continue to navigate the challenges of lockdown, students will participate in many more staff and student driven initiatives that focus on easing worry, maintaining routines, motivation, mindfulness, self-care, relationship and community building.
Click above to view some of these great initiatives.
Kath Woolcock
Deputy Head of Senior School – Student Wellbeing
National Science Week 
Thanks to the support of so many, CGGS has had a great Science Week. While we celebrated remotely this year, students used the Padlet provided by the STEAM Captains Aleen Liu and Bethany Orme and Science Staff extensively and participated in Zoom sessions to complete some of the activities. The Kahoots, Science Week riddle and practical activities were appreciated the most, but also many enjoyed Tuesday's Science Assembly and an interview with two Old Grammarians, Caroline Rowland (2001) and Margaret Alousis (1994), who have successful engineering careers.
The STEAM Captains and Science staff posed some serious questions and challenges facing the world during this week but also provided some solutions and hope. As with the scientific collaborative associated with the development of the COVID vaccines, surely we can work together for a brighter future.  A future which will depend on the ingenuity and contribution of young people just like those who have, are and will attend CGGS.
Di Wood
Acting Head of Science 
Year 11 French Postcards
Recently in Year 11 French, as part of the VCE topic of French-speaking communities, students wrote postcards. They were asked to imagine that they had just spent their first week on exchange in a French-speaking region of the world and had to write a postcard telling me how they were. In VCE French, text type is important, and we practise them all: emails, letters, speeches, articles, short stories, and postcards, to name a few. I thought it might be fun for the students (especially in lockdown!) to create a digital postcard so that we had the visuals and format of the postcard, and we could all fly away in our imaginations. The students produced some excellent examples conveying events, thoughts and feelings and using a wide range of sophisticated language, which is no small feat in the smaller format of a postcard.
Izy's postcard is from Switzerland, and she uses the subjunctive to tell me that it is the most beautiful place that she knows. She mentions that she is living in an area known for skiing and that although she isn't great at skiing, her friends are helping her.
Annaliese's postcard from Seychelles is written from a white sandy beach where she is surrounded by coconut palms and the clear sky is perfect for clearing her mind. She says the locals are welcoming and that the atmosphere is so relaxing that she has a permanent smile. She spends most of the day at the beach although is going to hike in the mountains that afternoon.
Lauren is in Belgium and enjoying the old architecture and all the chocolate shops, where she has bought chocolate every day. She is excited about the next day's trip on a boat on the canal, although a bit worried about getting seasick.
Natasha is in Monaco, and she can hardly believe her eyes because she thinks Monaco is one of the most beautiful places in the world and she is enjoying the tourist attractions like the oceanographic museum and the Japanese gardens. It's warm and sunny and her most memorable experience has been to see the palace and hearing Grace Kelly's story.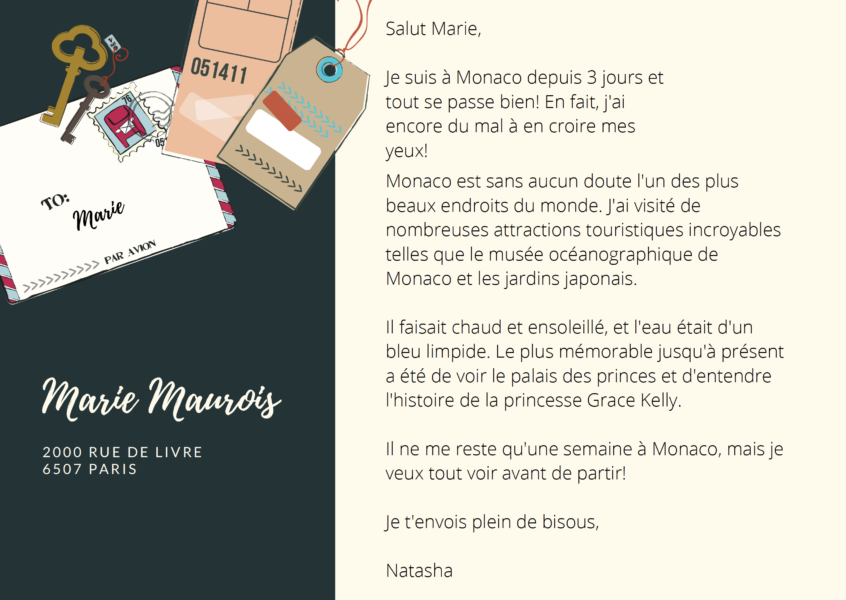 Nancy is in Annecy, an alpine town in the southeast of France. She mentions the paved streets and pastel houses. But she loves the canals the most and was amazed at the medieval village and the turquoise water beneath her. She also got lost in the fragrance of fresh croissants and she tells me that she is practising her French with kind shopkeepers.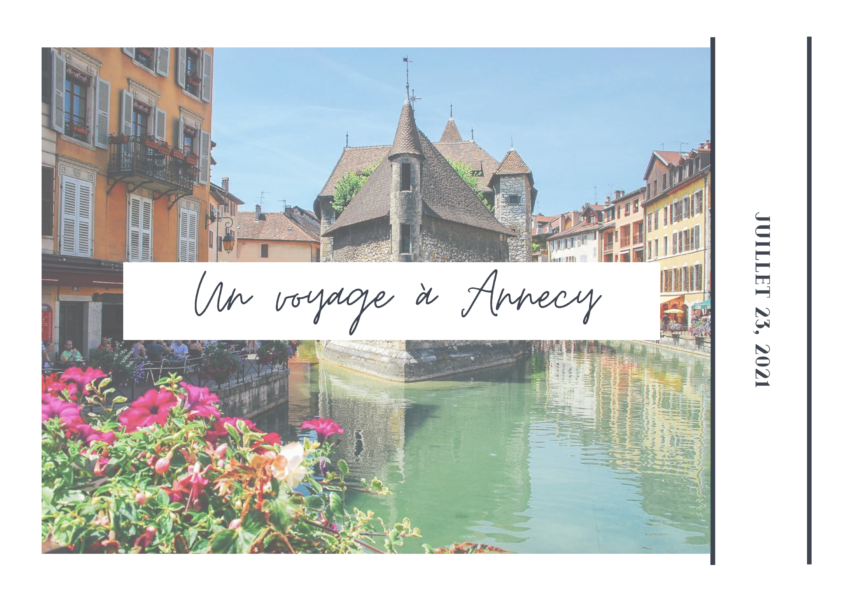 Joanne Rittey
Head of LOTE
CGGS German students excel at AGTV Poetry Competition
Students learning German have the opportunity to take part the annual poetry competition run through the regional networks of the Association of German Teachers (AGTV).  This competition begins in the classrooms of Years 7-9, where every student must learn and recite a German poem. Through reciting a poem, students become aware of cross-linguistic differences and whilst listening to and rehearsing poems, students adopt the sounds and rhythms of a new language and memorise these passages without stress. Students can select their preferred poem from four prescribed poems for each year level. After presenting in class, three students from each year level are invited to proceed to the Regional Finals, where they compete against neighbouring school such as Scotch College, PLC and Trinity.
Our students worked very hard at perfecting their pronunciation and presentation skills to deliver their poems with the challenges that the virtual stage presents. This year, three CGGS students excelled in the competition. Christina Weickhardt received 5th place in the Year 7 section with an honourable mention, Elysia Wang received 3rd place and 1st place went to Atara Paul, both in the Year 8 section. Atara has been invited to present her poem, "Erlebnis," in the State Finals later this term.
Congratulations to all the students for their participation in the competition.
Ingrid Beck
German Teacher
Health/PE 'Choose Your Journey' Activities
Remote learning has again thrown the Health and Physical Education (HPE) Department a challenge, as shifting their programs online is no easy feat. Racquet sports, Games for understanding, AFL and Handball do not transfer well to a Zoom environment, nor does teaching the current Health curriculum of Respectful Relationships and Sexuality Education.
The HPE staff have been purposeful in maintaining an online program throughout each remote learning period that provides a plethora of activities under the Mind-Body-Soul domains of Wellbeing. Students are provided with workouts, new skills to learn, teamwork activities, puzzles and brain games, a walk around Australia challenge and guided meditations or mindful photography. There was something for everyone in the 'Choose your Journey' plan last week with days such as Mindful Monday, Work out Wednesday and Tough it out Thursday. This week sees the introduction of Teamwork Tuesday and Flexible Friday.
At the completion of each lesson, students upload a short video or picture as evidence of active participation in the activity and we especially love when they complete with a group of friends. Here is a small snapshot of what's been going on in PE lessons over the last fortnight.
A shout out to all the students who have engaged in our program and to the PE staff for their creativity and support.
Nareen Robinson
Head of Health & Physical Education
Year 8 Gratitude Scavenger Hunt
Being in lockdown brings different challenges for everyone, and with the busyness of the school day, it can be easy to get caught up with things on the to-do list and forget to take stock of the positives in our lives. In the past week, Year 8 students were sent on a Gratitude Scavenger Hunt around their homes and were asked to share via Padlet things that they were grateful for, using the prompts that were provided.
It was fantastic to see all the things that both students and staff were grateful for, not to mention all the lovely pet pictures that would put a smile on anyone's faces.
Paige Tan
Year 8 Coordinator
House Debating Heats
The annual House Debating competition is underway, with the first round taking place over Zoom. Our school debaters participated in the first round on Friday 13 August. Despite the difficulties of remote learning, all participants and captains rose to the challenge.
The heats saw strong participation from all houses, with 9 rounds held over lunchtime and Period 5. This signified some of the keenest interest in House Debating seen in many years, testament to the hard work and leadership of the House Debating and Public Speaking Captains.
The topics were 'Should animal live-export be banned' for the Junior Division, 'Should Australia implement the four-day work week' for the Intermediate Division and 'News organisations should not portray themselves as reporters of objective truth' for the Senior Division. Every debater showcased complex thinking and flexibility – something we all thoroughly enjoyed witnessing!
Please find results of the heats attach below, with each of the highlighted teams progressing to the next round.
Emma Zhi and Nirvana Watkins
School Debating and Literary Captain / Head of English
CGGS Netball Community
This week we have seen the introduction of Net Skill week. Each day, fundamental netball skills are sent to your email with an attached recording to show you the correct technique for the skill. You can do these all in your own time, even if it for 10 minutes. I have also included Coaching tips on each recording, so by the time you get back on court, you will have mastered these skills.
We have had some guest appearances in these recordings by way of furry friends, Holly and Coco, at the local park here in Camberwell. I am confident that their footwork is great but I'm not so sure about their ability to pass the ball back in a timely manner.
Next week, we will introduce Net Skills Week 2, which will see us focus on footwork and agility. All of which you can do at home in a small space and in your own time. Players please remember, just because we are not together on the netball court we are still connected in our 'want' to play netball. Be mindful to practice Net skills when time allows and if you would like to share with me some of what you have been doing, I would love to see.
In the athlete population there is much discussion around wellbeing and relating this back to performance. Self-care tip this week:
Sleep Hygiene: Reducing screen time before bed, keeping a normal sleep routine, going to sleep and waking up at the same time each morning and always ensuring that you are getting enough quality sleep each night.
In netball we have a hashtag #hereifyouneed. I am sure that some of you have used this on the court at times. Thank you for your continued efforts.
Alexia McConnell
Netball Coordinator
Australian Geography Competition
The Australian Geography Competition is a challenging competition that assesses individuals on geographical knowledge and skills with an application to a broad range of topics and global events. This year, the Geography Department registered Year 7 and Unit 1/2 students to compete in class and invited all students from other years to compete during optional lunchtime sessions.
The awards for this year's annual Competition will be presented in the upcoming Senior School Assembly on August 24. Well done to everyone who participated. All students who entered will receive a Participation certificate. All students will have the opportunity to enter the competition when it runs again next year.
Congratulations to all students involved. We are proud to recognise the exceptional achievements of a number of students this year, please find those involved below.
Karoline Walter
Head of Geography
https://cggs-video.s3.ap-southeast-2.amazonaws.com/2021/08/ss-FEATURE-copy-1.jpg
500
500
Georgia Bennett
https://cggs-video.s3.ap-southeast-2.amazonaws.com/2021/01/2021_Web_Logo_Cyan.png
Georgia Bennett
2021-08-20 16:58:57
2021-08-20 17:01:05
Senior School