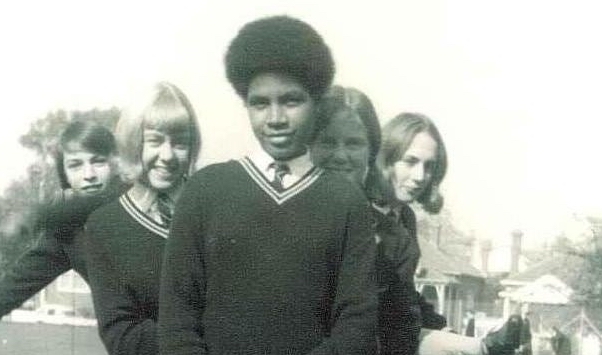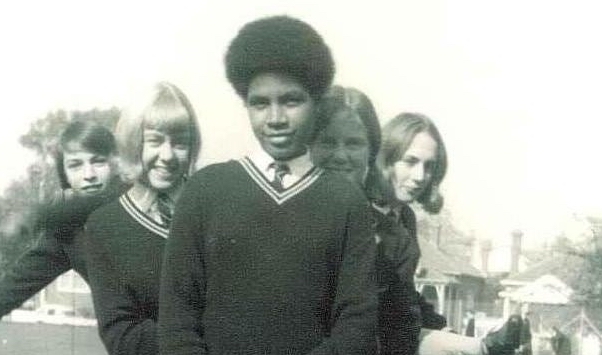 Principal
In August I enjoyed writing to you about the diversity of the CGGS community. I acknowledged that we have welcomed students born in other countries over many years. Through the arrival of Evelyn Douglas (South Africa), Bridget Allan (England) and Ong Yew Har (China) in 1961 and girls from nine different countries in 1962 including Elsie Paisawa from Papua New Guinea (pictured centre above), we were already valuing our global connections!
One of the recognised strengths of CGGS is the feeling of community and connectedness. In 2019 from our current families, 71% of our students were born in Australia, and 29% were born in 25 countries outside of Australia. As I mentioned in August, when we look at the birthplaces of our students and both parents, we have members of our families born in 59 countries outside of Australia compared to 46 countries in 2016. It seems that we have significantly expanded our global reach in the last three years!
At the same time we have also been building our commitment to our indigenous people and their rich culture. Indigenous students have attended CGGS for many years and in late 2014, we were also very honoured to welcome Murrundindi, the ngurungaeta of the Wurundjeri people to our school and he has since remained a close friend, teaching students and teachers about culture and ceremony throughout each year. 
At CGGS, at the commencement of any key event or assembly, we include an Acknowledgement of Country which is an opportunity for us to acknowledge and pay our respect to the traditional owners of the land – the Aboriginal and Torres Strait Islander people. We also celebrate National Reconciliation Week each year, acknowledge key events and support the Indigenous Literacy Foundation.
In 2016 the Melbourne Indigenous Transition School (MITS) first opened its doors to indigenous students from remote communities in Australia. This model was developed by Associate Professor Liz Tudor and her husband Ric Tudor OAM (former Headmaster of Trinity Grammar School) along with the MITS Board.  Twenty-two Year 7 students live in a boarding house on Richmond Hill and walk to school each day, located at the Richmond Football Club. At the end of Year 7 these students transfer into independent and government schools in Melbourne.
The vision of MITS is to create pathways to greater opportunity for indigenous students and their mission is the successful and confident transition of indigenous students from home communities into Melbourne schools.
I am very excited to let the CGGS community know that from next year MITS will be extending their boarding program to students beyond Year 7 and I am delighted that we will be welcoming two MITS graduates into Year 8. Ruby and Rumarlea have already spent a number of days in their transition program at CGGSand are very excited, as are we, about the year ahead. 
We have so much to celebrate at CGGS. Education is about learning, but it is also about relationships and valuing others. What an amazing opportunity we all have to engage with our incredibly rich and diverse community as we nurture the compassionate and intelligent young citizens who are and will continue to make our world a place where people feel cared for, respected and valued.
With best wishes, 
Debbie Dunwoody
Principal
https://cggs-video.s3.ap-southeast-2.amazonaws.com/2019/11/05-Elsie-Paisawa-front-pictured-with-friends-in-the-Winter-of-1967.jpg
355
602
cggs
https://cggs-video.s3.ap-southeast-2.amazonaws.com/2021/01/2021_Web_Logo_Cyan.png
cggs
2019-11-15 13:12:23
2019-11-15 13:35:06
Principal