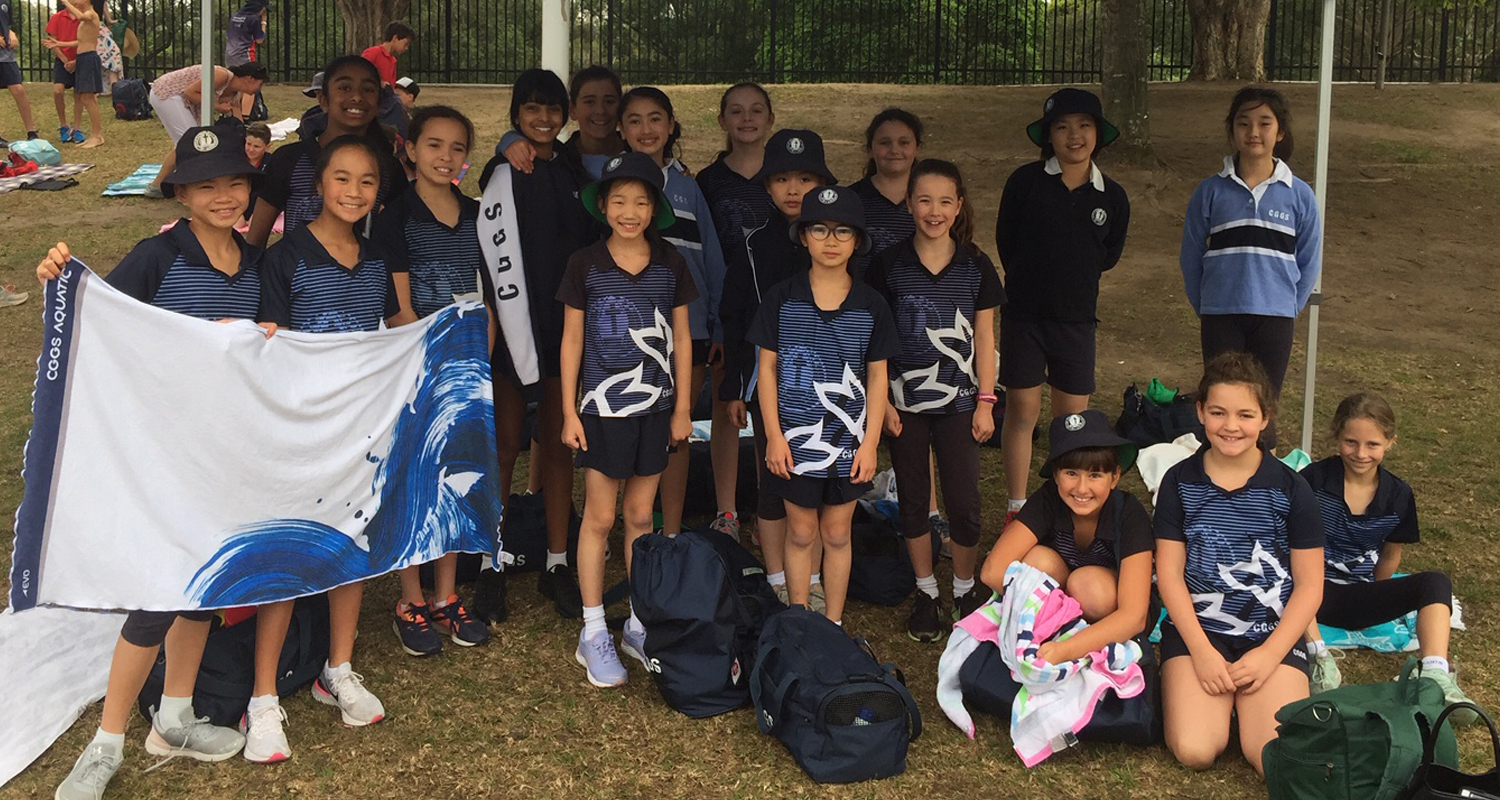 Junior School
Twilight Picnic a huge success!
Our annual Twilight Picnic took place last Friday within our new and improved Junior School playground. It was wonderful to see so many parents and families present for this social event. Many Ormiston students and their brothers and sisters loved getting their face painted and having a balloon made by Michael the balloonologist.
An important part of this event is to build a warm and connected community across all year levels at Ormiston. I would like to thank Susannah Jepson and Jane Hoban from the Foundation Office, Justine Clancy and Vicki Ibbott from Junior School, Ormiston staff and the Parents and Friends Association for all their work in making the picnic such a successful event.
Foundation – Year 6 Meet the Teacher Evening
I would like to thank all families that attended our annual Foundation – Year 6 Meet the Teacher Evening last week. The Junior School Hall was full of parents at the beginning of the evening and I would like to thank our Ormiston class teachers for their presentations. It was lovely to talk with many different parents throughout the evening. Both sessions parents received information in regards to recent Junior School developments for 2020 and specific year level information from class teachers.
Our Junior School focuses this year will be:
> Communication
> Connected School Community
> Cyber-safety – Keeping safe online
> Learning Enrichment
> Foundation – Year 2 Reading Program
If any Ormiston families would like their child's Class Teacher's presentation from Meet the Teacher evening I would encourage to read the latest Junior School Weekly that was sent on Wednesday. The Foundation – Year 6 presentations are available to all families.
Year 6C School Leader's Assembly
Congratulations to the Year 6C students for being awarded the following leadership positions for Semester One. Last week they did a wonderful job with their individual speeches and I look forward to working with each of these students this semester in their leadership position. The positions are as follows:
Art Leaders
Sharvi Bansal, Madison Hall and Rithanyaa Prakash
Assembly and Events Leaders
Usha Nadarajah and Penelope Petrakis
Digital Leaders
Rida Cao, Zara Cheung and Abbey Marcou
 House Leaders:
Lawrence House
Sophia Zeitoune
Schofield House
Victoria Mao
Taylor House
Sofia Giannicos
Singleton House
Maria Lin
Library Leaders
Emily Chen, Yasmin Taghdir and Sophie Tong
Music Leaders
Raina Gopal, Selina Guan and Emily Liou
School Captains
Alyce Law and Angelique Quah
Sustainability Leaders
Maddie Huynh and Lynn Lim
Year 1 – 6 Ormiston Student Council
Students from Year 1- 6 were awarded their Semester One Student Council badge at the Junior School Leader's Assembly this week. As a School Community, we look forward to the contributions each student will make this semester, under the care and supervision of Mr Goodwin and Ms Cheong. Congratulations to the following students:
Year 1
Neesha Navaneetharaja
 Year 2S
Annabelle Teh
 Year 2Z
Molly Iervasi
Year 3R
Lauren Tang
Year 3L
Sophie-May Ronzani
Year 4C
Jessica Wong
Year 4G
Rita Wong
Year 5D/W
Jasmine Li
Year 5S
Chloe Lau 
Year 6R
Rivya Subramaniyan
School Captains
Alyce Law and Angelique Quah
Early Learning Centre – Screen Time
In Early Learning the iPad and Prowise are tools used by the children and teachers to support and extend learning.The iPad is used by the children and teachers to document learning through images and clips. This provides the teachers, children and their families with an opportunity to share learning for reflection, discussion and feedback both within the classroom and the child's home. The children also use the iPad as a tool to research their wonderings. The children view clips and images on the iPad and during this process they develop a range of skills related to inquiry including problem solving, researching, critical thinking and investigating. The iPad is also used to connect globally with peers and family members.
According to the eSafety Commissioner, sometimes families may be challenged with the amount of conflicting advice and emerging research around screen time and young children. However, the right amount of screen time can depend on a range of factors like a child's age and maturity, the kind of content they are consuming, their learning needs and the routine of the family. Sometimes parents may focus on how long their child is spending in front of the screen but the quality and nature of what a child is doing online and parent involvement are just as important. The eSafety Commissioner advocates for families to consider a child's screen use in the context of their overall health and wellbeing, for example: Is online time getting in the way of their sleep and exercise? Is it impacting on their face-to-face connections with family and friends? The answers to these questions will guide families and help them create the right balance of online and other activities and experiences for their child.
A booklet for families, published by the eSafety Commissioner titled eSafety Early Years Online Safety for Under 5s, offers practical advice and strategies for parents in regard to children and devices. Copies of the booklet are available in your child's classroom or click here if you want to read it online.
Angela Follacchio
Early Learning Team Leader
District Swimming Competition
On Monday 24February, we had eighteen representative students that went to Boroondara Sports Complex to compete at the District Swimming Carnival. Overall on the day our school came second out of the fifteen participating local schools. Of the eighteen students who competed, eight students qualified for the Division Swimming Carnival. The following students were selected to represent Ormiston and did an incredible job on the day. The students were:
Year 4
Eden Chia
Genevieve Khaw
Nellie Ruddle
Zara The
Jasmine Xie
Year 5
Chloe Lau
Jasmine Li
Annabelle Nemtsas
Allegra Reedman
Anthea Vais
Scarlett Sim
Year 6
Maddie Huynh
Angelique Quah
Anika Selvaratnam
Anneke Sinnappu
Mara Vais
Christina Weickhardt
Maddie Wood
Throughout the day many students performed personal best efforts in different events and as a result we achieved second place overall against fifteen other schools. We came in second position because we did not have boys participating as part of our team. We were easily the best performed school on the day. This was our best-ever finish at district level.
In addition, this year School Sport Victoria introduced a new category for girls' schools only within the North Balwyn District. As a result, Camberwell Girls Grammar School competed against Fintona Girls' School and at the conclusion of the competition, we successfully defeated Fintona Girls' School on the day. We wish the following students the best of luck at the Division Swimming Competition next Tuesday 3 March:
Jasmine Li
Maddie Huynh
Angelique Quah
Anika Selvaratnam
Anneke Sinnappu
Maria Vais
Christina Weickhardt
Maddie Wood
Service Learning – Sophie Wong Year 4
It was wonderful to find out that one of our Ormiston students made the decision to help children who were affected by the devastating bushfires over the Christmas holiday break. As a school community, we are so proud of Sophie Wong in Year 4 as she was able to use her love of making slime to raise $150 for Save the Children Bushfire appeal. Sophie actively used our school motto 'Utilis in Ministerium', Useful in Service within her wider community and we hope Sophie can continue her outstanding efforts in helping others in the future.
I wish all our Ormiston families a restful weekend.
Yours sincerely,
Paul Donohue
Head of Junior School
https://cggs-video.s3.ap-southeast-2.amazonaws.com/2020/02/JS-FEATURE-1.jpg
500
500
Georgia Bennett
https://cggs-video.s3.ap-southeast-2.amazonaws.com/2021/01/2021_Web_Logo_Cyan.png
Georgia Bennett
2020-02-28 15:17:59
2020-02-28 15:17:59
Junior School