Junior School
Year 6 Leadership Positions
I would like to congratulate all the Year 6 students for such a great first three weeks at Ormiston. They completed leadership speeches in Week One and were awarded their leadership roles in Week Two.
This year, we have introduced three more leadership roles – Digital Leader, Positive Education Leader and Sustainability Leader. The Ormiston staff and myself look forward to working with each student throughout Semester One. The leadership roles are as follows:
Art
Wendy Zhang & Lisa Sarma
Assembly and Events
Riley Olsen & Emma Janieson
House
Allanah Lam (Lawrence)
Anthea Gazis (Taylor)
Richa Shah (Singleton)
Charlotte Drew (Schofield)
Sport
Scarlett Giang & Sally Chen
Music 
Iris Yang & Jasmine Wan
School Captains  
Haripriya Pathmaraj & Crystal Cui
Social Service
Ella Hiramatsu, Olivia Petrakis & Tanya Sevo
Library   
Lily Ning & Zara Pearson
Digital   
Elizabeth Xiao & Barsa Sarma
Positive Education  
Alexandra Strong &  Kiara Guerrieri
Sustainability    
Lucy Torre & Lily Diaz
At the end of the Year 6 Leadership Assembly, Katrina Cheong finished the Assembly with a leadership prayer for the Year 6 students and the School community. I would like to share the prayer with all Ormiston families:
Dear God,
We thank you for this opportunity to develop our skills as leaders at Ormiston. We ask that you guide us throughout this semester, helping us navigate through challenges we may encounter with a resilient and open mind, taking on feedback from adults and our peers and using this to strengthen our leadership skills.
We ask that you also remind us of the values you have taught us – characteristics like love, kindness, honesty and hope – and ensure that we go about our leadership duties, keeping these at the forefront of our minds.
We ask that you also encourage us to be courageous and to trust you as you lead the way, and that we may inspire those around us – from students in EL3 all the way up to Year 5, as well as staff and even families – to be better global citizens, to be team players, to lead by example and to stand up for what is right. We know that there will be times when things do not go the way we intended them to. Please guide us in our thinking, encourage us to ask for help when we need it and assist us to embrace and live a growth mindset.
We thank you once again for all you do for us. In Jesus Christ we pray, Amen
Years 1 – 6 Student Council Semester One
At this week's assembly, student representatives from the Years 1 – 6 classes elected a student to work with Student Council this Semester. The Student Council will be co-ordinated by Michelle Kalus and Craig Goodwin and we wish everyone the best of luck in their new positions. The Student Council consists of the following students:
Year 1K    
Nina Gan
Year 1J       
Maddison O'Meara
Year 2B    
Natasha Cameron
Year 2D
Sophie Peake
Year 3C 
Angelique Quah
Year 3L
Trinity Sideris
Year 4H 
Priyanka De Silva
Year 4R   
Sophie Ekins-Daukes
Year 5B 
Georgia Langley
Year 5R  
Ava Lillehagen
Social Service  
Ella Hiramatsu, Olivia Petrakis & Tanya Sevo
School Captains 
Haripriya Pathmaraj & Crystal Cui
Junior School Twilight Picnic
Last Friday, it was wonderful to see so many Ormiston families at our annual Junior School Twilight Picnic. It was an excellent opportunity for new families to meet our current families and a perfect chance for our students from Early Learning to Year 6 to play together within the School grounds. The Camberwell Girls Foundation organised a number of different activities on the night with the highlight being face painting. I would like to thank our Class Representatives who worked tirelessly all night to make this annual event such a success. Also, I would like to thank Susannah Jepson from the Foundation Office for her coordination of  night's activities, food and drinks. I hope all families enjoyed the evening.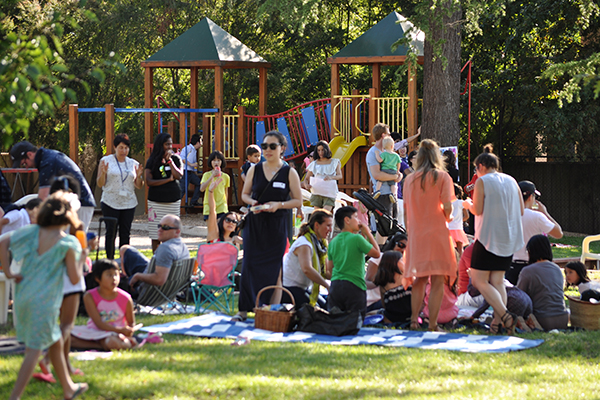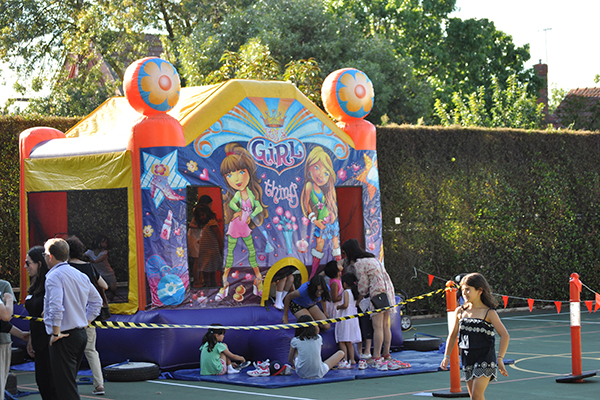 Ormiston Assembly Schedule
Our Assembly schedule isoutlined below for Term 1. All Ormiston families are cordially invited to attend our assemblies each week and each assembly starts at 8.40am and finishes at approximately 9.15am. 
| | | |
| --- | --- | --- |
| Date | Week | Positive Education Theme |
| Wed 22 February | Week 4 | Panning for Gold |
| Wed 1 March | Week 5 | Panning for Gold |
| Wed 8 March | Week 6 | Good News Segment |
| Wed 15 March | Week 7 | Good News Segment |
| Wed 22 March | Week 8 | Gratitude |
| Wed 29 March | Week 9 | Ormiston Spirit Awards |
Foundation – Year 6 Davina Bell Writing and Reading Sessions
Starting this Friday, our famous book author Davina Bell will be working directly with students from Foundation to Year 6 in the areas of reading and writing. Davina works in our Ormiston Library and takes our weekly Years 3 & 4 and Years 5 & 6 Book Clubs.
Years 3 to 6 Creative Writing Sessions
As part of the role of Literacy Specialist, Davina will be running creative writing workshops for small groups of 15-20 students each Friday. We believe that a regular, ongoing session will be the most effective way to foster a love of language and story, while also providing students with the space to harness their creativity and expand their writing skills.
Student groups will rotate every term, so that every student will have the opportunity to participate. There will be six weeks of workshops each term, with a seventh week for sharing work, reflection and celebration.
Sessions will run for one hour and take place in the Junior School Library. Each week will begin with a group deep-dive into one aspect of narrative before students break out for solo writing, with the chance to have a one-to-one conference about their work.
Foundation to Year 2 Creative Story Telling
This term, each Foundation to Year 2 class will have Davina read, share, discuss and create stories. These sessions will take place on a Friday afternoon and the schedule will be as follows:
Week 3            Foundation classes
Week 4            Year 1 classes
Week 5            Year 2 classes
Week 6            Foundation classes
Week 7            Year 1 classes
Week 8            Year 2 classes
We are very lucky to have Davina Bell working with our students and we look forward to these new experiences in Ormiston this year.
Early Learning 3 and 4 Gate Opening Times
Please note the following opening and closing times of the Early Learning car park gate.
Morning / Opens 8.40am, Closes 9.30am
Afternoon / Opens 2.40pm, Closes 3.10pm
We ask that if you are planning to stay in the School grounds after 3.10pm, that you please park outside the EL car park (on the street). Due to the safety of girls leaving the grounds, staff are not permitted to re-open the gate again until 3.35pm. Thank you for your understanding.
I hope all our Ormiston families have a wonderful weekend.
Yours sincerely,
Paul Donohue
Head of Junior School
https://cggs-video.s3.ap-southeast-2.amazonaws.com/2017/02/JS3.jpg
400
600
cggs
https://cggs-video.s3.ap-southeast-2.amazonaws.com/2021/01/2021_Web_Logo_Cyan.png
cggs
2017-02-17 09:40:23
2017-02-17 14:18:03
Junior School