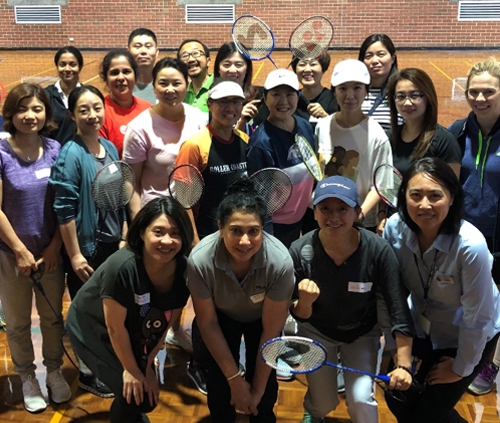 Connected Community
Diary Dates
The following events are taking place in the next two weeks.
Monday 4 November 
> Mid-Term Break – No Students
Tuesday 5 November
> Melbourne Cup Public Holiday – No Students
Wednesday 6 November 
> EL3 Grandparents & Special Friends Morning – 9.30m – 11.30am
Thursday 7 November
Mountfield Maestros (Speech & Drama) – JS Hall, 4.30pm – 7.00pm
Wednesday 13 November
> Chamber Concert – BSH, 4.30pm – 5.30pm
50 Year Reunion!
On Wednesday 23 October the Class of 1969 celebrated their 50 year reunion.
A wonderful group of women joined together at CGGS for a lovely lunch. Many women coming from interstate and country Victoria to gather together to celebrate this wonderful milestone. We are so grateful to those women that travelled to be at this exciting reunion.
The room was a hive of activity, laughter and a great deal of catching up was done. The women even spent time identifying many faces in photo displays around the room.
The group was joined by Debbie Dunwoody, Jane Harris, Director of Advancement and Karen Bartram, Alumnae Relationships Coordinator. The group was taken on a tour of the school reminiscing of how the school used to look with much amazement at the changes in 50 years. Once the formal reunion was over, the women were seen chatting in the Fig Tree Café for many hours after, reminiscing and flicking through Marcian Magazines from their time at the school.
Parents vs Staff Friendly Badminton Match
The CGGS gym was a buzz of excitement on Monday 28 October where CGGS parents played CGGS staff in a friendly badminton game. A cheerful group of parents from both Senior and Junior School took part in the competition with much enthusiasm and competitiveness. Laughter was heard in the gym with the students cheering on both parties while shuttlecocks flew all around.
A wonderful sense of community and fun between our international community and staff was a highlight of the afternoon. The match was followed by a light lunch in the Fig Tree Café. For more information about this or other international events please contact Flora Zhang, Development Coordinator on 9813 1166.
The PFA Nourishes Swimmers
The Parents and Friends Association proudly supported the House Swimming again this year by providing a BBQ for all swimmers, spectators and teachers. Volunteers of the Friends of Sport group served hundreds of sausages to the hungry crowd, contributing to the PFA's fund raising efforts to enhance the opportunities and equipment available to our girls.
To discover more about the PFA and how to become involved contact Susannah Jepson via jepsons@cggs.vic.edu.au
Fireside Chat with our Vicar – St Marks Event
Please the St Marks Church Community as they explore faith in the face of loss at this special event. See flyer below.
https://cggs-video.s3.ap-southeast-2.amazonaws.com/2019/11/500x500-FEATURE.jpg
500
500
Georgia Bennett
https://cggs-video.s3.ap-southeast-2.amazonaws.com/2021/01/2021_Web_Logo_Cyan.png
Georgia Bennett
2019-11-01 15:17:22
2019-11-01 15:37:26
Connected Community